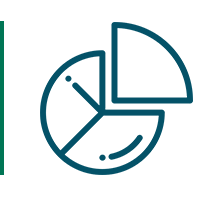 We help our Clients to implement organisational and legal changes in their companies in order to adapt them to changing business conditions.
We successfully transform business activities into companies (partnerships, capital companies), helping to choose the right form for the scale of business and the associated risks. We know that each industry requires individual analysis and evaluation in this respect. We provide comprehensive legal and tax support, which is crucial for the safe conduct of this type of business operations.
We support investors in a prudent and precise analysis of their capital investments. We help to choose the most advantageous way of carrying out transactions in legal and tax terms. We do not limit ourselves to a simple execution of the client's order, but analyze the entire legal, tax and economic situation of the client, often suggesting alternative solutions.
We participate in negotiations with business partners, as well as we create and give opinions on agreements concerning the acquisition of companies, their organized parts, shares and stocks. We legally secure the transaction by supervising the fulfilment by our clients of the requirements for making appropriate registrations (including notifications to the National Court Register) or notifications. We undertake informational activities aimed at employees, state bodies or contractors.
In our opinion, in order to go through all stages of transformation or merger without any problems, it is necessary to coordinate the activities of specialists from various industries: financial advisors, accountants, auditors, valuers or notaries. We work with trusted partners to eliminate risks and unpleasant surprises. Our many years of experience in this area allows us to significantly improve the transformation processes of various businesses.