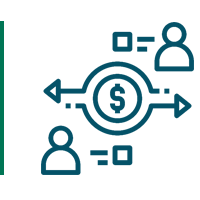 As part of our practice, we support our clients in the restructuring of their businesses and assist in bankruptcy proceedings. In particular, we deal with bankruptcies and restructuring of business entities. We represent both debtors and creditors, and we also conduct consumer bankruptcies.
We examine the grounds for the declaration of bankruptcy and analyse the legal and financial situation of our clients, if necessary we represent them in judicial proceedings. We advise investors on the acquisition of companies in bankruptcy.
We advise company managers on their rights and obligations in relation to their functions, as well as their protection against personal liability for company debts.
We provide assistance in executing the rights that creditors are entitled to within the framework of various forms of restructuring proceedings, we also undertake actions aimed at executing personal and material securities for liabilities (such as a mortgage or a bill of exchange).
Selling a company can also be a way to solve financial problems. In this area, we provide appropriate legal and tax support, give opinions on contracts and help in negotiations with potential buyers of the company.
We cooperate with receivers, court administrators, restructuring advisors and bailiffs.
Contact: Aneta Wilk