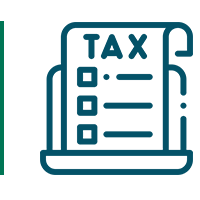 The complexity of the legal and tax environment in which a modern company operates requires daily monitoring of the legal and tax consequences of planned and implemented business activities.
The choice of a specific method of action (e.g. conducting a commercial transaction) may imply different legal and tax consequences.
We support our clients in their business activities. Our mission is to ensure legal and tax security, which allows clients to focus on the effective development of their business. We do not operate in a schematic manner, we seek solutions customised to the client and his business. We combine classic legal professionalism with a flexible approach and the use of modern IT techniques.
LEGAL ADVICE
We advise in particular on corporate law, labour law, contracts. We conduct negotiations and litigation. We deal with copyright and industrial property right. We specialise in the issues of General Data Protection Regulation. We carry out legal audits, due to which we effectively support our Clients in adapting to the changing legal and business realities.
We assist in starting up a business activity – we support our clients in choosing the optimal form of conducting business and participate in building the strategy of the planned business venture – from the legal and tax perspective.
TAX ADVISORY SERVICES
We advise on everyday tax problems and doubts – mainly in relation to income tax, value-added tax and tax on civil law transactions.
We conduct tax audits, helping to identify the risks and threats of the previously applied tax settlement methodology, identify and remove errors or other shortcomings, but also to identify cheaper and more effective settlement methods. Our primary objective is to ensure the effectiveness and efficiency of the Client's operations with the highest possible level of legal security.