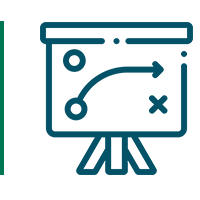 We know from experience that many legal problems, court disputes or problems with the tax office can be avoided by having the most up-to-date knowledge about the law and the practice of its application.
Our team is able to provide you with the necessary knowledge in a wide range of our specialties, supported by very extensive practical experience.
We conduct numerous specialist training courses for tax advisors, auditors, legal advisors, accountants, notaries and representatives of the medical industry (health care managers, doctors, nurses) – both in traditional (stationary) form, as well as in the form of webinars or e-learning courses.
Our experience includes conducting numerous trainings open to entrepreneurs. We also conduct closed trainings for our customers. Training of the company's employees is often also a component of wider comprehensive services – e.g. in the field of tax or legal audit, audit of GDPR or implementation of withholding tax procedure or tax schemes.